Hold the Methotrexate for One Week
Save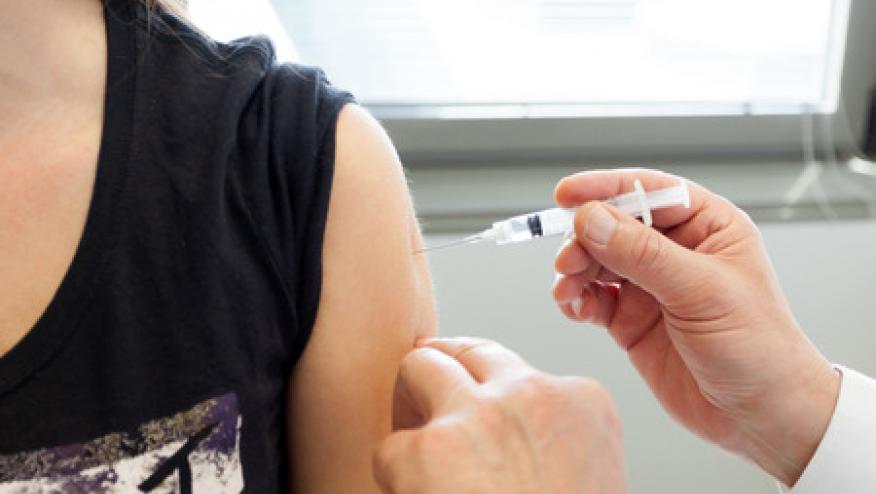 In 2018, Park et al showed optimal responses to influenza vaccination in rheumatoid arthritis (RA) patients was best achieved by holding methotrexate (MTX) for 2 weeks following immunization, with improved humoral responses. Now, a followup trial suggests that equivalent results are had by holding MTX for only 1 week with the "flu" vaccine.
A research letter published in Arthritis & Rheumatology reports the final results of their open-label, prospective, multicenter study that examined if temporary interruption of weekly MTX for 1 week after seasonal  influenza vaccination is non-inferior to a 2 week suspension of MTX.
A total of 184 RA patients on weekly MTX were randomized to either a 1- week hold group (n=92) or a 2-week hold group (n=92). Patients were assessed at baseline, 4 weeks, and 16 weeks after seasonal influenza vaccination.
A satisfactory vaccine response was equally achieved between the 1-week and 2-week hold groups at:
4 weeks (68.9% vs. 75.0%, p = 0.364; difference  6.1%, 95% CI: - 7.1 to 19.3)
16 weeks (78.4% vs. 79.1%, p = 0.915; difference  0.6%, 95% CI: -11.5 to 12.8)
Antibody titers against all four strains increased rapidly by 4 weeks and remained elevated throughout the 16-week study.
These results were unaffected by MTX dose and the temporary suspension of MTX had no effect on the disease activity  score (DAS28-CRP) nor flare rates at weeks 4 (4.5% vs.12.9%, p = 0.050) or 16 weeks (7.1% vs. 11.8%, p = 0.293) between groups.
The study showed that holding MTX for 1 week is as effective as a 2 week hold after seasonal  influenza vaccination in RA patients on stable doses of MTX.
Disclosures
The author has no conflicts of interest to disclose related to this subject