Clinical Profiles Seen with NXP-2 Antibodies
Save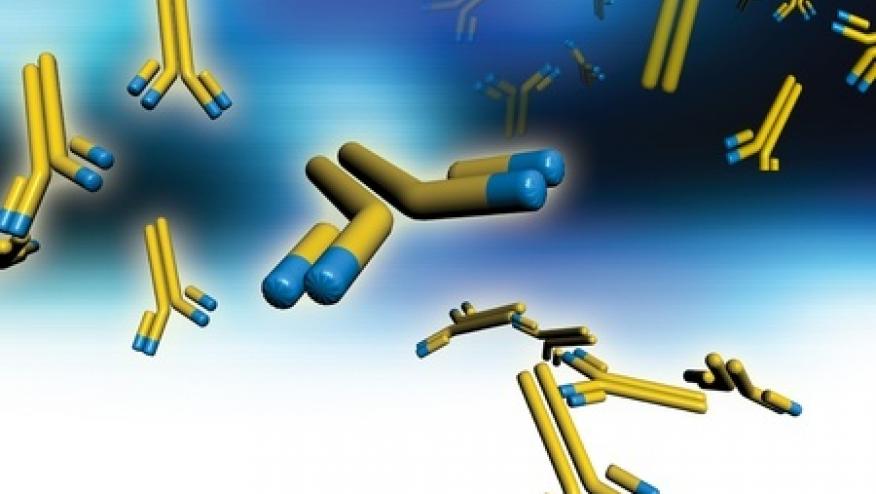 A recent review of the myositis associated autoantibody NXP-2 profiles its clinical associations with dermatomyositis (DM), calcinosis, severe myositis and, in some reports, with cancer.
NXP2 antibodies can be detected by immunoprecipitation (IP), or commercial immunoblotting assays.
This multicenter study compared clinical data on 60 idiopathic inflammatory myositis (IIM)  patients positive for anti-NXP2 antibodies (NXP2+) against a control group of 211 IIM patients who were negative for anti-NXP2 (NXP2−).
Those who were positive for NXP-2+ differed from controls by being:
younger age at IIM onset (p = 0.0014)
more frequently diagnosed as dermatomyositis (p = 0.026) or inclusion-body myositis (p = 0.009)
lower rate of anti-synthetase syndrome (p < 0.0001)
more frequently develop specific skin manifestations and less frequently features related with overlap myositis and anti-synthetase syndrome.
dysphagia and myositis were found more frequently in NXP2+ patients.
Cancer-associated myositis was equally found in NXP2-positive and NXP2-negative myositis patients. While some studies have suggested that NXP-2 antibodies may be associated with cancer in IIM patients, the risk is low (< 9%) and has not been consistently found in all populations (such as this study). Hence, this association is more possible than certain.
Originally, anti-NXP2 (anti-MJ) antibodies were first identified in juvenile DM, and later in adult onset DM patients. Those with anti-NXP2 antibodies, had DM, rash, Gottron's papules, heliotropic rash, peripheral edema, periungual telangiectasias, dysphagia and calcinosis. 
Disclosures
The author has no conflicts of interest to disclose related to this subject